Page 2 of 2 •

1, 2

"At least we don't live our lives endlessly looking for metals and gemstones"

"Maybe we could follow the bloodtrail find out where this occured it may reveal something!"

leewatson1

Lt. Commander





Number of posts

: 3432


Age

: 23


Location

: In the cookie jar


Registration date :

2008-01-27



Dorian just stood back, watching as the group tried to reason out what might have happened. It didn't take a dwarf to say the obvious, the wounds were sword wounds, a thinner one, something very light and quick, yet as deadly as the heaviest battle axe.

That's when the wounded person suddenly coughed, catching everyone's attention. The person slowly opened their eyes, the pupils dilating and changing size to match the lighting of the environment he now was in. Looking around at the strange group huddled over him, the person simply lay there, not saying anything. Finally gathering his strength, the stranger decided to answer the unsaid question.

"It was one man," the person said, coughing a little as he spoke, "fast as lightning...our..." the person's eyes seemed to sag a little, a bit of depression or mourning set in, "they were all killed."
_________________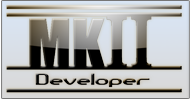 Krevense didn't make sense of what he meant. "Who were all killed?!" the specter asked, "What are you talking about?!"
The man took in a breath, trying to recollect his memories.

"It was dark... cold... raining..." he started, "there was a man... in the woods," there was a cough as the man talked. Dorian moved forward, about to interject to prevent the man from speaking more, but he seemed convinced to talk, to tell his tale, so Dorian backed off a little, listening.

"We sent out a few guards, they brought him back...he slaughtered the entire fortress!" there was shock and anguish on the soldier's face.

Dorian looked over to Martin, "does this town have a fortress?" Dorian asked him.
_________________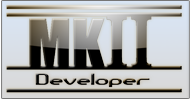 Rhannol grumbled. "My hedge needs cutting, indeed! I ought to teach that whippersnapper Geddas a lesson!"

Shemuel

Captain





Number of posts

: 10418


Age

: 25


Registration date :

2007-12-23



Martin nodded, shocked that a single man could have the skill required to kill that many people, regardless of whether or not said man died in the effort.

"Yes, there is. It's on the hilltop, about a half hour's hike from this inn. I am curious, however. What has become of the fortress as well as the man? And why is a servant of the van Winkle family here rather than back in the fortress of Rotterdam?" He gave the coughing man a pointed look and turned to Dorian.

"All this is very strange. I have seen very few people since coming here and perhaps this fortress slaughter has something to do with it. What say you?"

Philly Homer

Commander





Number of posts

: 7388


Age

: 25


Location

: F/GO


Registration date :

2007-10-22



Dorian gave a slow nod.

"Seems reasonable enough to me," he said, chewing over the story in his head before finally coming to a decision.

"I suppose a trip is in order," he said, looking at each of their small band of misfits.
_________________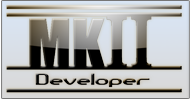 Page 2 of 2 •

1, 2


Similar topics
---
Permissions in this forum:
You
cannot
reply to topics in this forum