Actually, most of the sovereign governments can already do that...
Dont really care to post my full opinion as that would take to long, it would be read unclearly, and potential agruments over mis understandings would start.

Simple version:
I dont belive this could happen. If it did, i would resort to an overseas satalite internet provider. I would choose one in a well defended country like russia, india, australia, canada, UK
_________________
"Would it be cheaper to fly to California and then take the train to Hawaii?"

Leach54

Lieutenant





Number of posts

: 1074


Age

: 23


Location

: Over the rainbow


Registration date :

2009-03-27



just imagine if this was true for all other electronics, and not just the internet. the US's democracy wouldn't last long...

Galaxy-Scarface

Lt. Commander





Number of posts

: 3078


Age

: 21


Location

: Detroit


Registration date :

2008-07-06



Really? Is this really the end of the world? Its just a government trying to avoid the possibility of a cyberattack upon its infrastructure. Similar tactics have been used by Egypt and Libya, but I wouldn't worry too much about it.

Shemuel

Captain





Number of posts

: 10418


Age

: 25


Registration date :

2007-12-23



Yeah, those tactics are pretty much useless. People used other methods to send pictures and videos to news outlets, hell, some even managed to get internet access despite the blackout.

Besides, if you have a few million pissed off dudes screaming for the government's blood, the government won't exactly shut them up by starting an internet blackout.
_________________
[quote="Thingy"][quote="Nuchiha101"]
they saw the guy ram my mom. [/quote]
*Giggles like a schoolgirl*
He...Hehe...Pfff...BWAHAHAHAHAHAHA [/quote]
[quote="JPB18"]Now I remembered that PlayStation 3 has a better game catalogue then XBox... Just look at titles like -------- Assassins Creed: Brotherwood------ [/quote]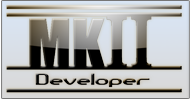 Thingy

Moderator





Number of posts

: 4452


Age

: 23


Location

: Battleship Duckington


Registration date :

2009-01-01



what they need is the power to commandeer 4chan and get all those guys to attack their act together and attack the goverment that is attacking the US
---
Permissions in this forum:
You
cannot
reply to topics in this forum