from experience I can inform you that this is actually true.

So it's like the quake in New Zealand?

Genix Warrior

Cadet





Number of posts

: 286


Registration date :

2010-09-30



at times yea with the aftershocks
aren't the aftershocks made like ripple, it's like exec wave that bounses back?

Genix Warrior

Cadet





Number of posts

: 286


Registration date :

2010-09-30



No, an after sock is the second wave of the earth quake, usually weaker by half or more intensity.
Yeah, the first sock is the most intense, but the second sock tends to be quite intense too. It's like... Your feet are being dipped in intensity. Pure intensity.
_________________
[quote="Thingy"][quote="Nuchiha101"]
they saw the guy ram my mom. [/quote]
*Giggles like a schoolgirl*
He...Hehe...Pfff...BWAHAHAHAHAHAHA [/quote]
[quote="JPB18"]Now I remembered that PlayStation 3 has a better game catalogue then XBox... Just look at titles like -------- Assassins Creed: Brotherwood------ [/quote]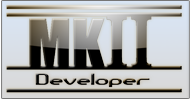 Thingy

Moderator





Number of posts

: 4452


Age

: 23


Location

: Battleship Duckington


Registration date :

2009-01-01



ok I shall explain what it is like. ( I think you will agree I am a credible source on what it feels like)

the first shock (say for the 6.3 since its the one I was most awake for) it may or may not hit suddenly sometimes it gets worse as it goes and at its peak for a decent quake you will find it hard to walk. then maybe 30 seconds give or take after the first shock you will get a second shock usually 1 point lower than the first. so for a 6.3 you will get a 5, ( this was not the case for the 7.1 quake)
however even though its one point less a 5 is still very strong this may go on over and over getting high 4's and low 5's for about a hour or so then it will start slowly dropping down the scale though that can take months.

I have to admit my socks did go flying pretty far though
I didn't know that, but I was in an earthquake in new zealand once, in school, we were told to either get under out tables or get underneath the door frame, I went under the table, my back and legs were crisps afterwards though and it only lasted an estimate of 5-9 minutes or something like that.

Genix Warrior

Cadet





Number of posts

: 286


Registration date :

2010-09-30



when was this and where? I don't remember any significant earthquakes in my lifetime like that. or even hearing about them
Near Omaru in the south island in duntroon.

and it was afternoon.

Genix Warrior

Cadet





Number of posts

: 286


Registration date :

2010-09-30




---
Permissions in this forum:
You
cannot
reply to topics in this forum