I have been told that while travelling at Warp Speed (Counts for all) that you cannot turn at all and that you have to drop out of warp to turn.

I did some researching and in some of the movies they drop out of warp change position and then enter again, while in some of the other ones they slightly turn and just go the other way at warp speed.

I am Confused, and want to know what one is more realistic?

Genix Warrior

Cadet





Number of posts

: 286


Registration date :

2010-09-30



Well that's Trek for you, inconsistencies in its tech and canon
_________________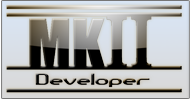 Yeah, well I have tryed out my theory but people think it's stupid.

Theory:

When at warp drive you can cut your engines and drift while still in warp then turn and reactivate your engines again.

People say that you would either drop outta warp when cutting the warp core or, that you would just keep going forward as there is no thrust changing your course.

Genix Warrior

Cadet





Number of posts

: 286


Registration date :

2010-09-30



Theory, that theory isent verifiable, its not possible, though i commend you for your efforts.

In voyager, they dropped out of warp to turn in that one episode simple because they were in a nebula and had to avoid hitting something.

However, you can turn in warp, however its like trying to turn the Titanic at 22 Nots, it just takes forever to turn.

Startreks Warp is actually based on a real principle, the warp bubble, once this bubble is gone its IMPOSSIBLE to re-enter warp and you immedietly exit warp when this bubble stops being genorated from the engines, what it does is compact space in fromt of the ship, exspand it to normal sizes inside the bubble, and then exspand the space behind the ship even more to move faster than light, if they diddnt use this bubble, they would NOT be able to achive warp no matter how advanced they were. The ship and crew do not ever go faster than the speed of light, neither does a small portion of space around the ship, however by compressing and de compressing space you can move your little "Island" faster than light without actually going faster than light speed.
Yes I know this as it's not you who is moving bust space and therefore you are just errecting a (Warp) bubble around your ship, moving space around you faster than normal light.

Yet you can go faster than light (Transwarp) Warp 10 is infinity as you are every matter in every bit of space and can move faster than the fastest phenomenon (Light) am I right?

Genix Warrior

Cadet





Number of posts

: 286


Registration date :

2010-09-30



No Transwarp almost puts you into a universal superposition hence you are everywhere its like it puts you into a quantum state and you collapse that state leaving you where you wish to go. I cant explain beyond that because I don't understand the physics behind it.

Also you can turn in warp just not that well, eg if you have ever sailed a boat its like trying to turn it onto the wind there will be huge resistance to the change.

Genix Warrior

Cadet





Number of posts

: 286


Registration date :

2010-09-30





Similar topics
---
Permissions in this forum:
You
cannot
reply to topics in this forum