So i had an idea for a starwars roleplay, no it wont be my standard copy of dof, its actually my own idea this time (lol, i know to good to be true right?)

So anyway this is theb basic idea i had.

This is how i would set up the forums.

Staff Forum
-Staff Forum

-Archives

Geniral
-Enrollment

-Discussion

Roleplay
-Holonet
--Holonet News (HTML Page)
--Faction Specific Holonet Pages (faction sections kinda)

-Planets
--Land
--Space

-Market Place
--Galactic Bank
--Invantories


So the basic idea is its almost all in charactor, and its not stat based, its more of a starwars thing, and each planet has its set list of units i can produce, this will change over time and all that, the market place will have basic things such as Buildings, but most buildings will be faction specific and all that.

So anyway i had the idea that it would be set sometime after the Galactic Civil War, containing the factions.

New Galactic Republic
Empire Remnant (These people would be a hidden faction that only a few can join)
and then Sith and Jedi Sub factions.

I had more of an idea but i gtg, so i will fill in more details later, but yeah it has promis and i want to know what you guys thought.
It Just looks like a Modified DoF engine

Vedic

Lieutenant





Number of posts

: 1769


Age

: 22


Location

: In Pyongyang, with Mah Main man Kim


Registration date :

2010-08-20



That it does, though this does make me think more on my Universe RP idea, that engine should be quite different from any I've created yet!
_________________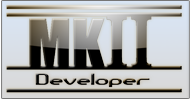 And why do the Sith, need to be in every damn Star Wars RP?

Also Nitpick, the Empire Remnant would actually be the Imperial Remnant.

Vedic

Lieutenant





Number of posts

: 1769


Age

: 22


Location

: In Pyongyang, with Mah Main man Kim


Registration date :

2010-08-20



UGH, details, also its far from dof, i mean REALLY FAR, because the market isent gonna contain ships or anything, shisp will be bought from planets, control a specific planet, and you control the ships being produced, each planet has a set line of ships it produces, if you control Correlia, you have acces to Correlian Ships, if you control Kuat, you have acces to all Imperial Ships, if you contrl Mon Calamari, you have things like the MC-80, if you control Hoth or Yavin you get ships like the X-Wing and stuff, if you control Naboo, you get Naboo Ships, this also goes for vehicles and units, you do not have to build the construction yards, but ships can only be built on the planets they are listed under, and i plan to have ALOT of planets.
Sounds like the original DOF then
_________________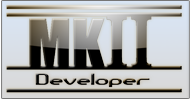 You do know that Most Imperil Ships, ware made at two Shipyards?

One made the ship, the other made the Ins and outs of the ship.

Vedic

Lieutenant





Number of posts

: 1769


Age

: 22


Location

: In Pyongyang, with Mah Main man Kim


Registration date :

2010-08-20



Really though i need help with this if i want to make it truley unique, i need a team, just like DW needs, i actually would like DW to be on my team of admin

lol assuming you have time

.......
So this is the list of people i have compiled (as in people i think will do a good job based on my prior knowlage, but if you are good at some of this please do say so because i dont want just 1 person for each job, should they accept they would be part of a team that takes care of that part of the forum, but yeah i need more than one person for each part

)
So this is the list:
Darkwing
Vedic
Destral
Leach
and thats a basic list of people i know have succesful rolepalys or are part of a staff or are just good at some genaric job, do not feel bad if your not on my list....because sooner or laterr if you feel you can contribute (post here if you want to) then you will end up on the list

i dont want to leave anyone out if you want to help, and that list is basically asking if you want to help, lol......
Oh, ok so i had another idea.
This is how i will change production around.
This will be the new format, i will use a Venator Class Star Destroyer as an example.
(Pic of Ship)
Venator Class Star Destroyer
Ownership: Galactic Republic
Build On: Can Only Be Built On Couriscant, Correlia, Kuat, and Fondor
Weapons:
4 Port Turbo Laser Mounts
4 Starbord Turbo Laser Mounts
1 Tractor Beam
Hull: Renforced Bronzium Hull With Cortosis Plating
Shields: Mark 1 Deflector Shields, Capible of Deflecting Low Level Blaster Fire
Complement: 500x Phase-I Clone Troopers, 2x Gunships, 4x Y-Wing Starfighters
Crew Requirements:
10 Officers
250 Crew
Passenger Capacity: 1,000
Cargo Capacity: 50 Light Vehicles, 25 Heavy Vehicles
Ship Capacity: 25 Starfighters, 5 Transports, 1 Corvette.
Hyperdrive: Type 1 (Speed=6)
Build Time: 5 Days
Cost: 1,000,000
So now i will explain the extra stuff.
Complement is what comes with the ship, this does not count as part of the cargo and automatically refills each time you dock with a station.
Weapons, Shields, and Hull is just gonna be like its listed, its not gonna be an, attack is this much, its just telling you the armorment, and you have to roleplay the rest, this is to prevent someone brining in a fleet of 500 to combat a fleet of 50, the fleet of 50 has a chance now instead of being beaten by stats, i will do the same with vehicles and troops, Hyperdrive tells you the type, it will include speed in () but this game is gonna mostly be Roleplay Based, i will not have someone do something like.
"The Shuttle Landed and the troops disembarked"
"Civilians Riot but a few troops got out"
"The Troops that escaped stormed the building and captured the govoner and returned to the shuttle and left"
That sort of bluntness will not be accepted or tolorated, each post must be descriptive and all that, and i intend to get Vedic as my "Administrator of Crappy Posts" basically he gets to unleash on anyone who makes a crappy post, lol, only if you accept

i know you like to do that

lol.

---
Permissions in this forum:
You
cannot
reply to topics in this forum