So I pre-screened it before work yesterday and must say this, I am highly impressed. This is the best Potter film so far. The tone of the film is completely different from the others and the fact that all the events don't just go whipping by and that each scene can last 5 or more minutes is really nice. Also, it's a very character driven movie because there is really very little interaction with other characters, why Hagrid only has one scene, which is the case with most of the secondary characters. The whole film revolves around our little trio of Harry, Ron and Hermoine and is quite well done. If I have time in the next week, I may review it but it was quite well done IMO and gets probably a 7.5 or 8/10
_________________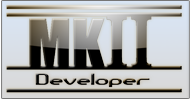 Good. May see it here when it comes out, probably in about a month or so.

Shemuel

Captain





Number of posts

: 10418


Age

: 26


Registration date :

2007-12-23



After seeing it, I'm actually quite looking forward to part 2 which will undoubtedly be epic and I've never really been that pumped about a Harry Potter film
_________________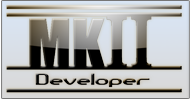 I'll watch the Harry Potter films when the last part comes out. Only seen the first and maybe the 2nd one.
_________________
[quote="Thingy"][quote="Nuchiha101"]
they saw the guy ram my mom. [/quote]
*Giggles like a schoolgirl*
He...Hehe...Pfff...BWAHAHAHAHAHAHA [/quote]
[quote="JPB18"]Now I remembered that PlayStation 3 has a better game catalogue then XBox... Just look at titles like -------- Assassins Creed: Brotherwood------ [/quote]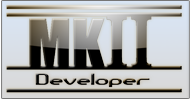 Thingy

Moderator





Number of posts

: 4452


Age

: 23


Location

: Battleship Duckington


Registration date :

2009-01-01



Yeah, the only thing with this one is it ties everything together, so seeing all the others or reading the books may be somewhat beneficial.
_________________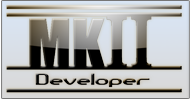 i read the first 3 books like 5 years ago, so i dont remember much about any harry potter stuff.
if i were to go to this movie, which i hear is good, ill have to touch up on the previous movies.

_________________
Although I cannot move and I have to speak through a computer, in my mind I am free
Stephen Hawking

A-BIack_Man

Moderator





Number of posts

: 1166


Age

: 25


Location

: Just...there


Registration date :

2009-04-07



Yeah, because stuff happened in those that I just thought were part of their movies, but then in this one and naturally in the next one, stuffs suddenly being like "oh, this was actually an important hint!" It's well played IMO
_________________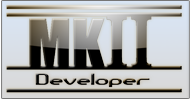 Well, is there a vast difference between the films and the books? I didn't watch the last film.

Shemuel

Captain





Number of posts

: 10418


Age

: 26


Registration date :

2007-12-23



I haven't read all the books, but from what I can tell, not so much. All the important stuff is there and apparently Deathly Hallows here goes almost exactly with the book from what I've heard
_________________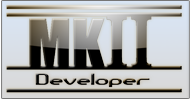 Similar topics
---
Permissions in this forum:
You
cannot
reply to topics in this forum