So what is with everything having to be realistic? I mean movies and TV for example. I just watched a nice old film from the fifties that naturally had a happy ending. And that brought me to thinking, what is with everybody and TV and movies needing to be realistic? I mean TV is a way to get away from things, get immersed in worlds that don't exist, so that we can for a short time be brought out from our dreary and miserable lives. So why do people want things realistic such that things don't end well, that things are dark and gritty and stuff like that. Seems like a bit of an oxymoron. No I am not saying everything has to be light and fluffy, in fact I would gag myself if it were, but it's just like if you talk to most people, it seems that things have to be miserable in the movie for the characters, the good guy has to have all these deep flaws, can't get the girl and can't save the day. I dunno, just something to chew on while I watch the American Idol

Ps: I do not watch the idol shows nor do i watch any reality TV
_________________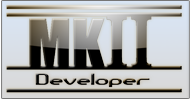 i really do hate action movies where the main character takes out like 10 guys with guns while they spray him and miss with every bullet, i mean, there has to be some realism to movies.

unless you are keanu reeves, and can stop bullets with your mind.


_________________
Although I cannot move and I have to speak through a computer, in my mind I am free
Stephen Hawking

A-BIack_Man

Moderator





Number of posts

: 1166


Age

: 25


Location

: Just...there


Registration date :

2009-04-07



_________________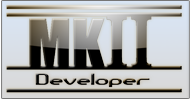 leewatson1

Lt. Commander





Number of posts

: 3432


Age

: 23


Location

: In the cookie jar


Registration date :

2008-01-27



But honestly, why do things have to be dark and end bad? Like I said, TV and movies was supposed to be an escape from reality, not just a venture into an even darker reality. And yes, movies without some amount of realism is just cheesy
_________________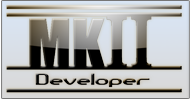 I hate movies with a good, ending, it just makes me knows my lifes sucks more.

Vedic

Lieutenant





Number of posts

: 1769


Age

: 22


Location

: In Pyongyang, with Mah Main man Kim


Registration date :

2010-08-20



I see, so it's a comparative thing. Basically, their life sucks more than mine so I can feel good about myself, as opposed to, yay, things ended well for the character that we invested so much time in and now I feel uplifted?
_________________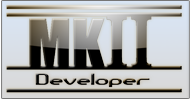 I was going to say that the vast majority of films end happy/resolved even if there's a low point in the middle.

Shemuel

Captain





Number of posts

: 10418


Age

: 25


Registration date :

2007-12-23



There are, but it's becoming rarer (unless you watch romantic comedies)
_________________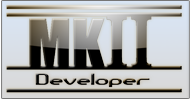 Similar topics
---
Permissions in this forum:
You
cannot
reply to topics in this forum