So, the supreme court case for increased regulation of videogames has begun, and maaan is it going good for us. Not only are some quite significant people rising up to support videogames, but it appears the justices of the supreme court are wise enough to see this law for what it is, an attempt to pick on the new guy, videogames. And attempt that goes against the first ammendment. The guy representing californa got completely overrun in the first few minutes of the case, and things aren't looking good for them... Here's a link to the transcript, at least read the first few pages, they're quite funny. http://www.scribd.com/doc/40744855/Schwarzenegger-v-EMA
Last edited by Thingy on 2010-11-02, 16:35; edited 1 time in total
_________________
[quote="Thingy"][quote="Nuchiha101"]
they saw the guy ram my mom. [/quote]
*Giggles like a schoolgirl*
He...Hehe...Pfff...BWAHAHAHAHAHAHA [/quote]
[quote="JPB18"]Now I remembered that PlayStation 3 has a better game catalogue then XBox... Just look at titles like -------- Assassins Creed: Brotherwood------ [/quote]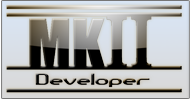 Thingy

Moderator





Number of posts

: 4452


Age

: 23


Location

: Battleship Duckington


Registration date :

2009-01-01



That's funny, cause I just recently sent tht Stan Lee article to somebody I know
_________________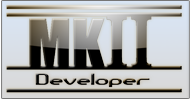 I lost interest after the 1st page, that font is to hard to read.

Vedic

Lieutenant





Number of posts

: 1769


Age

: 22


Location

: In Pyongyang, with Mah Main man Kim


Registration date :

2010-08-20



I'm 8 pages in, this is great stuff, hysterical even, I love it!
_________________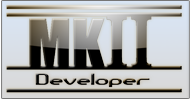 Hehe, yeah, this guy is totally getting steamrolled to pieces by the justices. I had no idea it would be like this, i thought it would just be a bunch of bored guys listening to an equally bored guy using some form of advanced, boring people only language that's only used in the courtroom for an hour. But it's actually kind of fun.
_________________
[quote="Thingy"][quote="Nuchiha101"]
they saw the guy ram my mom. [/quote]
*Giggles like a schoolgirl*
He...Hehe...Pfff...BWAHAHAHAHAHAHA [/quote]
[quote="JPB18"]Now I remembered that PlayStation 3 has a better game catalogue then XBox... Just look at titles like -------- Assassins Creed: Brotherwood------ [/quote]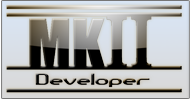 Thingy

Moderator





Number of posts

: 4452


Age

: 23


Location

: Battleship Duckington


Registration date :

2009-01-01



It's like legal flaming

_________________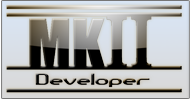 WOW! The guy got absolutely CRUSHED by the SCOTUS judges and couldn't get a word in at all. This is amazing.

Oh, and censorship sucks. No matter what you call it.

Philly Homer

Commander





Number of posts

: 7388


Age

: 24


Location

: Deported to India


Registration date :

2007-10-22



Indeed, people should have the right to express themselves (which they're supposed to). Now I'm all for guidance you know, like the movie rating system for instance, but bans, no way.
_________________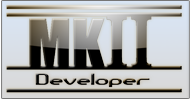 I couldn't stop laughing after the Bugs Bunny comment.
---
Permissions in this forum:
You
cannot
reply to topics in this forum