Here's something that's bothered me quite a bit through life. If they say that the universe is infinite, essentially meaning continuing on forever with everything bigger enclosed by bigger thing (ie, humans in planets in solar systems in galaxies) then doesn't it stand to reason that within our bodies, things get infinitely smaller? I mean it's not infinity if it doesn't go both ways. So essentially we are walking universes to other tinier particles, smaller than atoms and what binds them?
_________________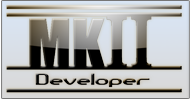 we dont really know for sure what the smallest particle in the universe is.

i wish we knew everything, but i think you are thinking too hard about something that doesnt really matter.

_________________
Although I cannot move and I have to speak through a computer, in my mind I am free
Stephen Hawking

A-BIack_Man

Moderator





Number of posts

: 1166


Age

: 25


Location

: Just...there


Registration date :

2009-04-07



We get smaller in a relative and comparative sense in that the universe is expanding constantly. If that's what you mean, then yes. Environment around us expands, we stay the same.

Philly Homer

Commander





Number of posts

: 7388


Age

: 25


Location

: F/GO


Registration date :

2007-10-22



Actually the same theory you are thinking of states that ALL space is expanding. Including the space in our body's. But i have no answer for DW.
_________________
"Would it be cheaper to fly to California and then take the train to Hawaii?"

Leach54

Lieutenant





Number of posts

: 1074


Age

: 23


Location

: Over the rainbow


Registration date :

2009-03-27



I guess it's for both ways: Infinitly Bigger, Infinitly smaller...
Nothing can be infinitly smaller it's immpossible as once you get so small there is just nothingness, and do you think that if things are infitly bigger then our planets could be like electron orbiting a proton (the sun) and we could be an element or part of a molecule for a larger being or planet

leewatson1

Lt. Commander





Number of posts

: 3432


Age

: 23


Location

: In the cookie jar


Registration date :

2008-01-27



That's sorta what I'm hinting at Lee, except if the universe really is infinitely large, than it has to be infinitely smaller too because then it isn't infinity. infinity goes both ways, otherwise it wouldn't be infinity. So in theory, for every smaller particle, there is an even smaller one inside of it and a smaller one inside of it and so on and so forth. Nearly impossible to comprehend I know, but that would be interesting if our bodies get infinitely smaller on the inside.
_________________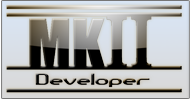 damn, a bacteria's 'universe' to think there could be smaller-than-microscopic life forms waging war deep within our bodies...

ive thought a bit about this concept, but never like this!

Galaxy-Scarface

Lt. Commander





Number of posts

: 3078


Age

: 21


Location

: Detroit


Registration date :

2008-07-06





Similar topics
---
Permissions in this forum:
You
cannot
reply to topics in this forum