I know we've probably had a thread like this before, but I know there's been a few new addons I've been putting to work, so they're probably have been some new ones you've been using too.

Note: No FF vs Chrome debates! Chrome is faster, less customizable, has less addons. FF has more addons, is more customizable, but is slower. Those are the facts, get over it.

(If anyone is an IE fan, get firefox or chrome, give up your old ways, and join the rest of us in 2010. Or, you can just shut up and continue wallowing in your insecure unproductive poop pile of ignorance. Either way, the rest of us will be happy.)

-----------------------------------------

Adblock Plus - everyone hates adds

Adblock Plus Element Hiding Helper - Awesome for selecting which ads to hide

DownloadThemAll! - The absolute download manager and accelerator! (IMO)

FastestFox - I tweaked it a bit, but the endless pages function, and the highlight and popup definitions for words has been really useful.

Fission - The awesomebar progressbar looks cooler with this.

iMacros - WONDERFUL for automating tasks! Lifesaver!

Image Zoom - Don't need it really in Linux, but in my windows FF, it really becomes of use.

Prism - With this baby I can just click a little Pandora icon on my desktop, and bam, I'm on Pandora. Love it

* Quickfox Notes - MY FAVORITE ADDON This addon is my life. Music lists, thoughts, projects, you name it.

Read It Later - Not good enough for a bookmark, but you want to read it later. There's an addon for that.

Stylish - Youtube and google have never been their painfully bright selves since this one.

WOT - shows me which sites are bad and good. I like. The community is great.

* XMarks - Another fav. They almost closed down from money problems. But when the peeps found out, everyone pitched in a donation, and a few corporations put their foot in the door. XMarks is what makes my downstairs computer and laptop one on the interwebs. What I do on FF downstairs, happens upstairs. Just hit the sync button and the biscuits is cookin! (double biscuits FTW)

--------------------------------------

That's what I got, anyone want to give it a shot?

Adblock Plus
Adblock Plus Element Hiding Helper
Bookmarks Toolbar Button - I like to be able to toggle easily
Download Statusbar - Makes downloads less obtrusive than in their own window
Downthemall!
Greasemonkey
Leechblock - stops me from being counter-productive when I need to work
nograybox - Removes the little dotted boxes from around some links
Omnibar
Stumbleupon
TinyMenu - I won't need this when 4 comes out
___________________________________________________________

Back with the trendy yellow-ish text, I see. Oh, and... back in general? Sorry, I may have just not seen you recently.

Shemuel

Captain





Number of posts

: 10418


Age

: 25


Registration date :

2007-12-23



Chrome's slower on a Mac, or at least mine BTW. And I don't really use the add-ons anymore
_________________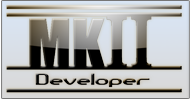 Before i messed up my Firefox, i had a few Mail add ons, and one that makes help performance. Now i use Chrome with a Hotmail Add-on and Adblock, nothing really special

Vedic

Lieutenant





Number of posts

: 1769


Age

: 22


Location

: In Pyongyang, with Mah Main man Kim


Registration date :

2010-08-20



_________________
"Would it be cheaper to fly to California and then take the train to Hawaii?"

Leach54

Lieutenant





Number of posts

: 1074


Age

: 23


Location

: Over the rainbow


Registration date :

2009-03-27




---
Permissions in this forum:
You
cannot
reply to topics in this forum