I was just rambling on and I said how I missed 2008 and that got me to thinking. We're always looking back to the past, wishing we could back, relive how things were yet never really enjoying or appreciating the present or the future really. What do you guys prefer, do you prefer reminiscing about the past, about how things were better back in "the good 'ol days" or do you rather look ahead and say about events that have yet to happen?
_________________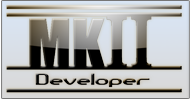 No way, the past is the past. Sure we can definitely look back on the past and say that those were the good old days, but we also selectively block out the bad parts. No matter what time you're in, there's both good and bad and it's man's duty to make sure that the good outweighs the bad. It's been pretty even so far, tbh.

I love reminiscing, but at the same time love the lightheartedness and relaxed state that we enjoy in the present.

Philly Homer

Commander





Number of posts

: 7388


Age

: 25


Location

: F/GO


Registration date :

2007-10-22



Yeah, I agree with Alka.

The past hurts. Nostalgia is never productive. (at least in my case)

But man, 2008 was good. We were so much fun then. I mean, we still are, but things weren't as complicated then. It was just school, parents, girls, drugs, and growing up.

PS: I can't stop looking at your sig.
Darkjedi wrote:

PS: I can't stop looking at your sig.
That's the point, it's hypnotizing. Oh, does it seem to speed up for you or slow down? To me it speeds up, to Black Man it slows down.
Anyways, back on topic, I find myself discontent with the present and fearful of the future.
_________________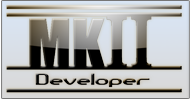 ---
Permissions in this forum:
You
cannot
reply to topics in this forum