I plan to to take a more active role on this forum. Yes i know i may seem to be obcessed with myself but i plan to change that and do all i can to help with the future of this forum.
P.s I inetend to aviod making spammy topics.

That's good, we need as much activity out of people as is possible
_________________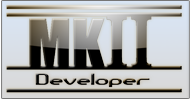 @ RR

Activity and acceptance. GOOD....

I like you now.
---
Permissions in this forum:
You
cannot
reply to topics in this forum