Two of the three nominees have accepted the nomination and we're just waiting on the third before the vote begins. I can tell you that the two nominees who accepted were Destral and Silvershadows. In this thread, they can post why they think that they would make a good contribution to the Council if they wish. Remember only two of the three nominees will be elected, however, this does not mean they won't be nominated again for the next session in six months. So please have a listen to our nominees!
_________________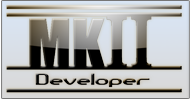 Well, I think I would make a good candidate because I've been watching and learning from the mods and admins doing their things (especially during recent events), and even if I am not accepted into the council, or if I am and I make a mistake, or whatever the case is, I still hold the best interests of the forum at heart.
what would happen if the 3rd nominee doesnt accept?(although i doubt that would happen)

Galaxy-Scarface

Lt. Commander





Number of posts

: 3078


Age

: 21


Location

: Detroit


Registration date :

2008-07-06



then we nominate someone else
_________________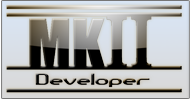 Well I think I would make a good member of the council because I try to see things from everyone point of view even if that contravenes with my own. although recently I haven't been the most active member of this forum, I still feel a part of this community and wish for it to flourish.
And the third nominee has accepted. Please welcome to the stage, A Black Man!!!!
_________________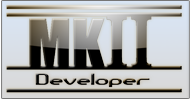 Ooh, the Dark Horse nominee. The one NO ONE expected.

Congrats all of you.

Philly Homer

Commander





Number of posts

: 7388


Age

: 25


Location

: F/GO


Registration date :

2007-10-22



I was the other nominee, and i would like to be on the council so i could move the forum in the right direction.
ill try to give everyone features that they want in the forum, but at the same time do things in the forum's best interest while respecting others' opinions.

_________________
Although I cannot move and I have to speak through a computer, in my mind I am free
Stephen Hawking

A-BIack_Man

Moderator





Number of posts

: 1166


Age

: 25


Location

: Just...there


Registration date :

2009-04-07




---
Permissions in this forum:
You
cannot
reply to topics in this forum