Well, i usually come up with ideas all of the time, and i am kinda bored now, i was going to make another RP, like brand new, new formatt, everything, not a copy off of the DF format, something difforent, something preferabley not Starwars, i have like 20 of them, i need something startrek or just custom, but i cant think of an idea, i have tried a Star Trek Rp in the Df formatt, it didnt work, since there are so many star trek people that are opposed to custom ships and stuff, i kinda had to unbalence everything, so then i tried something like a full RP with no stats, it is working well, but i need a story, i was thinking maby something like a Starcraft Brood War Story, like there is an evil empire thing, and earth people come and stop them or something, i dont know, i need ideas people.

My Thoughts (No Order):

1. A Startrek Story, something to build an Rp off

2. A Starcraft like story, not starcraft itself, but something similar, like a band of mercinaries steal a ship from the Empire, and try to stop them....I dont know...i have a few idea's, but i need a master plan to build the site from.
well, sadly I can't help cause i been stuck on my ideas, so until i figure out my own stuff, i can't really help much
_________________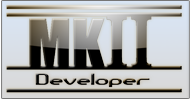 Well, i was hoping to get your input.....because you usualy inspire or are a part of my rp's in some crazy way or another....or usualy come up in topics....as i use the rules from DF alot and the formatt, and sometimes your discarded idea's.......hmm that actually gives me an idea.....wow.......wierd...kinda something like that one Rp we did a wile back, only....somewhat difforent, i have an idea now, i still need a sotry to go off, i will post my idea for a story......just anyone edit it and make it so that i have more stuff to branch off from, post your versions here.

Its the year 2283, the United Planets orginization formed in 2281 by the United Earth Defense and the Earth Confederacy took control of multiple planets in the (i need a name) System, they have since taken control of almost all of the systems in the Quadrent. The United Earth Defence is in shambles after breaking off from the newly renamed Earth Empire, they have only a handful of ships and a small number of troops, they have fled to the (name please) system were they have control of the only habitable planet (Name), the Earth Defence has gained support from the (name please, its an alian race) and have striked multiple targets to no succes, they need your help to win, or will you help the Empire?
well, you got yourself a pretty standard platform. I mean there's not really too much you can do though with an RP, but once you got the basics, craft out the story first, story's ultimately what's gonna keep the interest in the game
_________________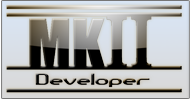 Yeah, im just not good with names of planets and ships, as this is gonna be custom, but....and i dont want to use names of planets from games and TV shows as it will look like a copy.......

Earth, Moon, Mars they are the primary planets for the United Earth Defence....but, i need names forother planets, and that race, they are more advanced than the humans, and are helping the Earth Defence, sometimes, well in the story..........so i need names.....

List of things i need:

Atleast 25 Planet Names (Excluding Earth, Mars, and the Moon)

1 Other Race Name

Atleast 6 Systems

Atleast 10 Ship Class Names (Human)

Atleast 10 Ship Class Names (Alien)

Atleast 10 Ground Unit Classes (Human)

Atleast 10 Ground Unit Classes (Alien)

Thats what i need for this....the Humans have space travel, but i dont know how it should work yet, if its Light Speed, or just below it.....so yeah.
(Sorry to double post)

Dammit, i need a name for it............I will call it........Dammit i cant think of a name..........Final Stand: Earth's Fallen
_________________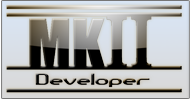 Thanks, i already started making it, i have the standard skin i use when i start a forum, i think it looks fine for a geniral start, but i need a better skin, its not a keeper skin, i need something like this, but not like this, not like a copy of this, but something that looks as good, hmm, i will make one, Mind if i use the nav bar dw?
Ok, i have some banners, they suck, usually they are better, but it took me forever to find a pic for either of them... the first one sucks really bad, but the second one is alittle better, but i would have liked to have the name of the forum be tucked in farther, like this forums, you can tell what the picture is, and it just flows.......
(Feel Free to make a sugjestion, or your own for that matter)
Banner 1:

Banner 2:

(Sorry to triple post, but i assume you have already looked, and this is to long to put in an edit)
This is the site, its a sneek peek, dont let anyone off this site see it.
Link:
http://finalstand.forummotion.com/forum.htm
Its goign to work kinda like the DF forum formatt, but its alittle difforent, instead of a standard production forum, i have a market place catagory, and Yeah.....

---
Permissions in this forum:
You
cannot
reply to topics in this forum